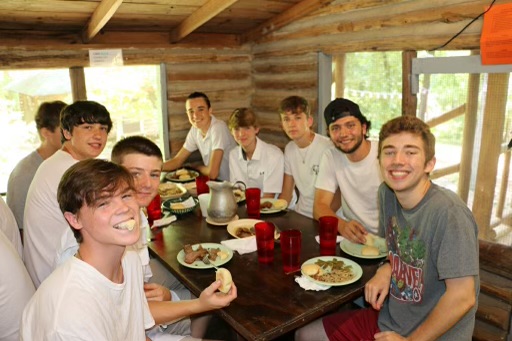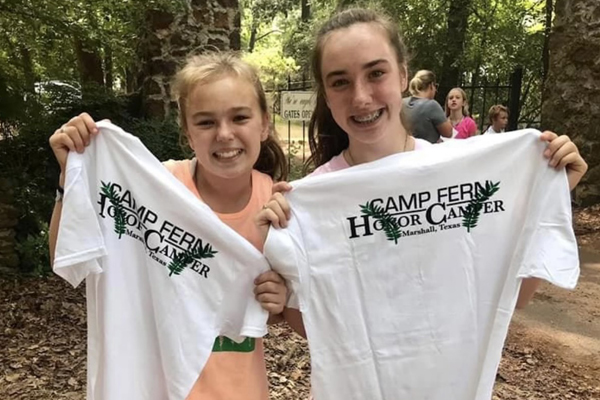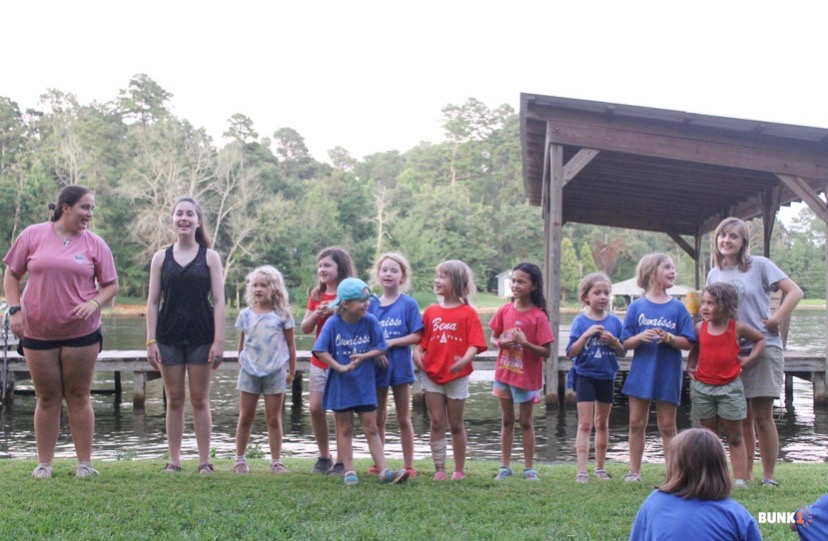 There are so many ways to plug in at Camp Fern Legacy, and there are several vital roles that ensure the smooth functioning of day-to-day camp life during our busy summers. Are you local to the East Texas area? Check out these ways to get involved.
Dining Services
Mealtimes are among some of the highlights of camp. Our campers and staff need the delicious meals to continue the fun! Our Kitchen Managers oversee all logistics with regard to daily operations and service of the kitchen. Camp feeds up to 200 campers and staff per meal, 3 meals a day, family style, daily snacks, staff meetings, and special events.
Kitchen staff typically have a wide range of responsibilities which may include preparing and cooking food according to recipes and meal plans, cleaning dishes and other kitchen equipment after meal service, maintaining inventory of ingredients and supplies, managing flow of the kitchen and dining hall.
Pay ranges from $13 – $18/hr. based on experience and certifications.
Summer dates are flexible.
There are two shifts:
Daytime – Monday – Friday, 7:00am – 2:00pm (35 Hours/Week)
Evening and Weekend – Monday – Thursday Evenings – 4:30 – 8:00pm AND Saturday – 7:00 – 2:00pm, 4:30 – 7:00pm AND Sunday – 7:00 – 2:00pm (31.5 Hours/Week)
Grounds & Maintenance
Our grounds and maintenance staff work behind the scenes to help keep our historic campgrounds running like a well-oiled machine. The essential functions include, but are not limited to the following:
Monitors basic maintenance and service of vehicles
Maintains maintenance areas
Performs maintenance task in areas of plumbing, carpentry, electrical, painting, preventative maintenance, and grounds
Responds to repair requests with excellence and grace and strives to positively impact others.
Performs preventive maintenance on equipment, appliances, and building structures
Maintains buildings and furnishings according to quality standards
Conducts assigned routine interior and exterior property inspections

 
Requirements:
Written and verbal communication skills
Knowledge of safety precautions, system, and codes
Must have a valid driver's license
Work Experience, and Other Qualifications
Minimum of 18 years old
Maintenance related experience (2 year minimum)
Carpentry, plumbing, electrical, landscaping, and mechanical experience
Physical Demands and Work Environment
Repetitively lift up to 50 lbs.
Walking and standing for 75% or more of time during a shift
Free range of motion including twisting, bending, stooping, and climbing on step ladders
Must possess the ability to use hand and power tools, normal vision, hearing, and sense of smell
Exposure to inclement weather
Exposure to moderate noise levels
7 days a week – Sunday – morning; M – S (7-5:00). Depending on the needs of camp
Able to work in a variety of work areas while working alone or on a team
Stable Hands
Stable hands assist with maintaining and cleaning the stables and handling horses. Stable hands groom, feed, handle and exercise horses. Stable hands commence work early in the morning and require work on weekends. Must be capable of hard physical work and a genuine interest in horses and their care. Stable hands report directly to the Head of Riding and Program Directors.
Pay ranges from $10-$12/hr.
Hours are from 7:00 – 5:00pm Monday –Saturday, Sunday morning and afternoon feeds.
© Copyright 2023
All Rights Reserved