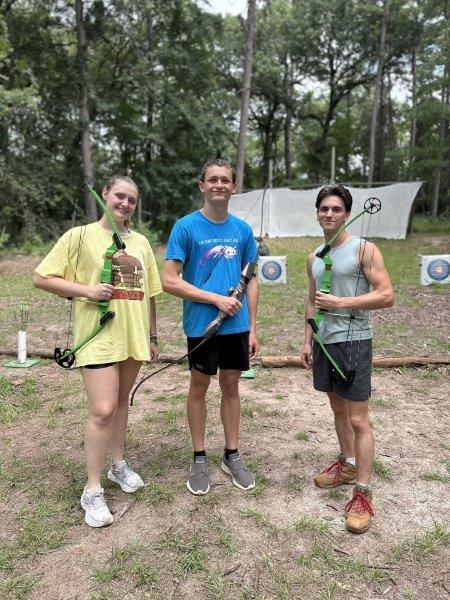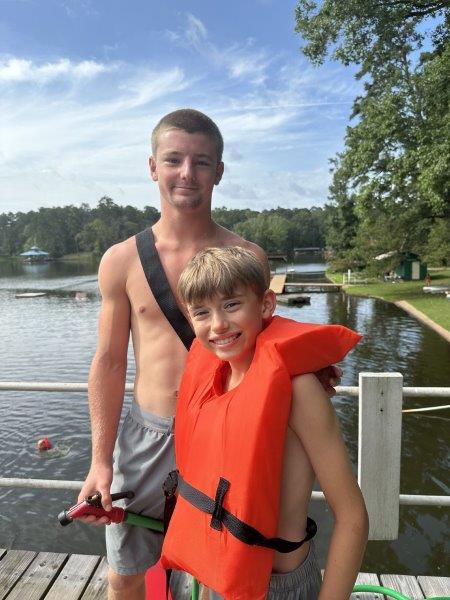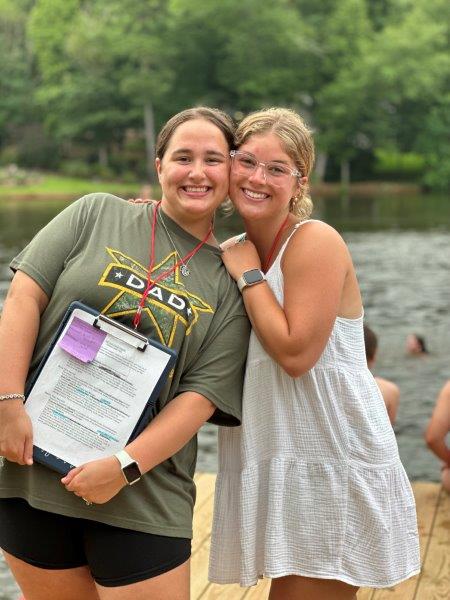 Ready to join us for a summer that will set you up for success all the while making a difference in the lives of others? Here's how Camp Fern Legacy can help YOU!
Why be a counselor at Camp Fern Legacy?
If you want to know what it means to put God first, others second, and yourself last, all while having fun and building life skills, there's no better place than Camp Fern Legacy. Being a summer camp counselor is one of the most rewarding, challenging, and enjoyable jobs you will ever have. You will build lifelong friendships and connections.
What we expect from you
We expect you to have high standards for yourself and conduct yourself in a professional, respectable manner. We expect you to work as part of a team and be committed to mentoring our campers in an encouraging way. You will need to be willing to help us achieve our goals of promoting self-confidence, developing character, creating independence, and fostering lasting friendships. We expect you to have a sense of humor and willingness to have the time of your life!
Internships & Certifications
We offer possible internships across a wide variety of study for staff members who are interested. All internships are paid counselor positions. Talk to your university career counselor to find out about the criteria and requirements. Once you have been hired at Camp Fern Legacy, we will be happy to assist you with the necessary paperwork from your university. Please email [email protected] if you have questions about securing an internship for college credit or if you would like to be able to use the summer as an independent study or practicum.
Even if you don't need internship credit, you'll still earn valuable experience and professional skills while working at camp. Depending on your area of expertise, we may help you get additional certifications and training opportunities. This can include getting certified as a lifeguard, a water safety instructor, a ropes course/challenge course instructor, or other specialized certifications that are applicable to your activity. Certifications like these not only help you build skills and confidence as a leader, but also show that you are trained and knowledgeable in your field, which open even more doors for employment.
Networking with the Camp Fern Legacy Community
No matter what your intended career path is, working as a counselor at Camp Fern Legacy will give you unrivaled networking benefits, jumpstarting your professional and personal development. The networking opportunities that come from the Camp Fern Legacy Community can't be underestimated. We will help you call upon this network for advice, job connections, and more. Our network understands the broad set of skills you possess because they realize what it takes to be a good camp counselor.
Translating the Camp Experience to your resume
Certifications are easy to list on a resume, but you need to clearly articulate the multitude of soft skills and experience you gained on your resume for a future employer. The interpersonal and collaborative skills learned and practiced at camp are invaluable.
"Soft skills" like resilience, emotional intelligence, patience, teamwork, judgement, risk management, communication, responsibility, flexibility, empathy, and ethics can't be memorized in a classroom. These 21st Century skills are exactly what employers are looking for. So how do you translate these experiences to a resume?
When describing your experience as a counselor, the American Camping Association recommends the following: "Using active language, amplify the job title with descriptive terms that detail your duties, as well as the nature of time commitment you dedicated to your summer camp employer and the results you achieve." Active language means using words like, "manage," "collaborate," "facilitate," and "train," to enhance the core qualifications you possess.
For example, don't just put on your resume, "I worked at a summer camp as a cabin counselor and taught hiking." Describe what you actually gained from the experience, and demonstrate the skills you can offer: "While working at a residential summer camp for three months, I supervised and mentored a cabin of 8 campers, facilitated daily hikes on camp property for girls/boys aged 7-16, and collaborated with my coworkers to lead safe and educational multi-day trips off camp property each session." If you had a leadership role at camp, don't just mention the title – write what you did in active language! For example, the head of waterfront might say, "As Head of Waterfront, I managed a 10-member team while coordinating schedules, instructing swim lessons, and supervising waterfront activities at a residential summer camp for boys and girls."
© Copyright 2023
All Rights Reserved