Ferny Flyer Directors' Update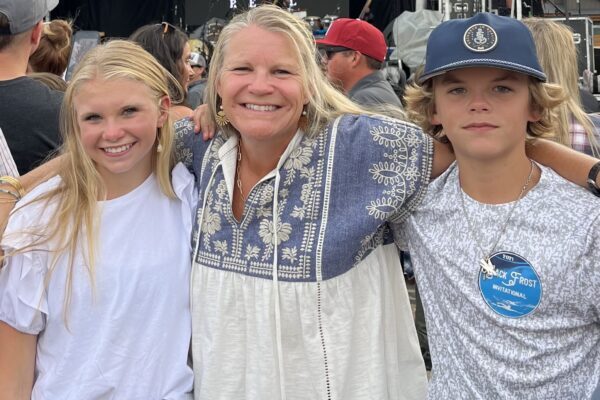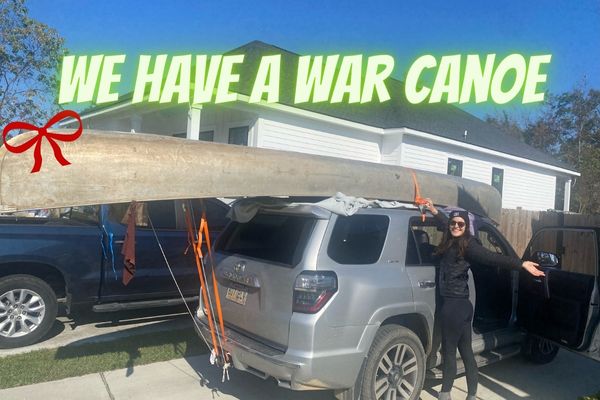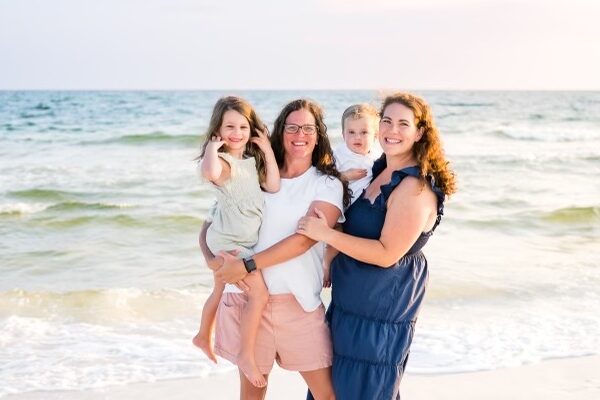 Your favorite news to read is back! 
A Note from Suzy & Erica: 
We are honored to be your directors this year. The thought of getting to know your children and having the privilege of helping create a joyful atmosphere in which they can grow into people of character and learn what it feels like to be the best version of themselves is truly life-fulfilling for us. Thank you for trusting us. 
Thankfulness comes to mind as we reflect on your giving hearts this fall. Whether it's been a financial donation, an encouraging word, or an act of service to our mission, we have been overwhelmed by your generosity. The summer is fast approaching, and we are in full swing every day working to breathe new life into our campgrounds. The summer of 2023 will be one to remember and we cannot wait to be with our campers and staff! It has been so fun to reconnect with you on the road, and we are anxious to hear your laughter again in these familiar woods. 
Character development is going to be at the heart of Fern this summer. We realize the opportunity we have to influence and mentor your children in positive ways; this is a responsibility we take very seriously. One of the biggest lessons you can learn at summer camp is living in community. Throughout our program we emphasize our motto, "God first, Others Second, I am Third." with the intent to think beyond ourselves and live in community with one another. We focus on giving back to the community that is our fellow campers, counselors, friends, and supporters by passing on the traditions, songs and, most importantly, the spirit of Fern that has defined us over the years. In these first moments as Camp Fern Legacy, we are so grateful for the community we have in each of you.  
Slap Bang, We're On Our Way Again! 

We are working hard to find staff members who exemplify such key traits as honesty, gratitude, and integrity. We have been to Baylor, University of Texas, A&M, LSU, Louisiana Tech, and SFA to find counselors. What an incredible team we have so far! We are still actively looking for exceptional young men and women to add to this strong team.  
We will be working closely with past Fern alumni and other local experts in different areas of camp programming to earn appropriate certifications to help our counselors teach your campers strong skills in various activities. Mary Shannon Guttry, Head of Waterfront, is even taking time out of her Christmas break to earn her Lifeguard Instructor Certification! For those of you who have volunteered your time to mentor our staff, thank you. If you're interested in participating in this program, don't hesitate to reach out, so we can connect you.  
Committed Department Heads 
Madi Lawrence- Head of Crafts

 

Cate Truelove- Head of Outdoor Experiences

 

Maggie Truelove- Head of Sports

 

Mary Shannon Guttry- Head of Waterfront

 

Yates Hoffman- Head of Daily Activities

 

Mary Chandler Ford & Lauren Holcomb- Head of Evening Activities

 

Catherine Gallant- Logistics Coordinator

 
One of the most wonderful aspects about Fern is that it's more than just a place to spend summer days. It's an experience that becomes a part of us – it's learning and growing, having the strength and courage to stretch and be flexible and explore the world. When your son plays War Games at camp, he isn't only building his athletic prowess – he is learning to be a good sport and a team player. When your daughter tries brand new activities like archery and riflery or works hard to complete her Advancement, she not only learns to take a step out of her comfort zone but also builds up her reserves of confidence and resolve, so that when she finds herself in a new and overwhelming situation, she'll remember that she's brave enough to take that first step. When your son spends time in nature class learning how to identify trees and build a tee pee fire, he is strengthening a connection to nature that will stay with him all his life and, hopefully, inspire in him a love for the outdoors and a commitment to preserving and protecting the environment. Alongside their counselors and new friends, your children will celebrate their successes and learn from their mistakes. 
A passion for Fern and a desire to share its lessons runs deep within. We are committed to passing on the love and gifts of those who walked its shaded paths before us; we are determined that their Legacy of fine character will live on in your campers.
ANNOUNCEMENTS, ANNOUNCEMENTS, ANNOUNCEMENTS… 
If you have already donated, thank you for your generosity.  With our confirmed 501(c)(3) status, we are currently working on sending out letters for your tax records as required by the IRS.

We will be setting up an Amazon Smile account & wish lists for activity areas to help us stock up for summer.   Announcements will come over email & social media.  

Be on the lookout for a spring, Alumni Work Weekend

 

Upcoming Camper Parties – Baton Rouge (1/29/23) and New Orleans (1/30/23)

 

Remember that we are still building our database of Friends of Camp Fern Legacy. If you haven't already, please register to make sure you receive all updates from us!

 

Alumni – Register Here Campers and Families – Register Here
© Copyright 2023
All Rights Reserved