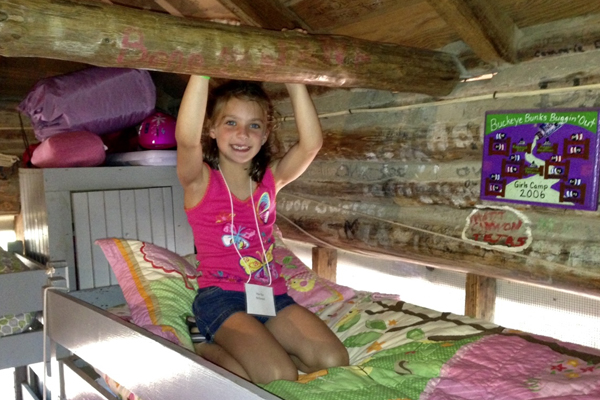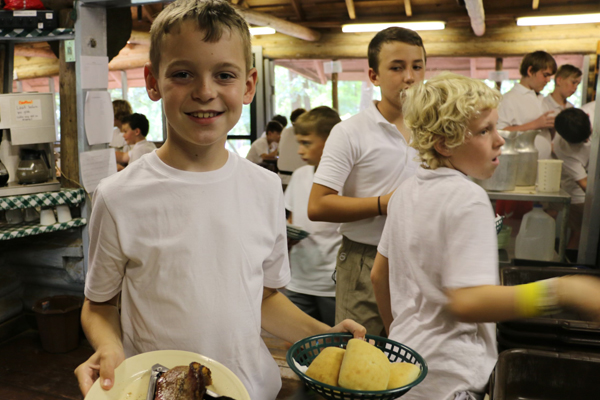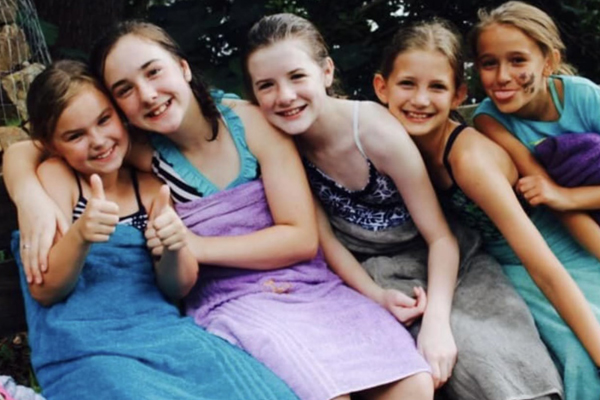 Never a moment to spare, we believe that the busier campers are, the happier they will be. A day at Camp Fern Legacy is full of varied and interesting happenings.
Every day is exciting and full of activity during a Camp Fern Legacy summer. We know every camper's interests and make every interaction unique and personal. Campers are challenged to learn new skills, encouraged to enjoy each silly moment of fun and make memories that will carry them for years to come. 
Morning
A handbell rises our campgrounds every morning at 7:45am, signaling that it's time to gather at the flagpole for our morning colors ceremony presented by the cabin of the day. Breakfast is served directly after, family style in the dining hall. Afterwards cabins are dismissed to cabin clean up. Another bell signals the second gathering of the day at our council ring for Pow Wow where the evening activities are presented and other daily announcements are made.
Activities
Bells ring on the 20s in the morning and the 30s in the afternoon signaling the change of activities. Campers participate in 3 activities in the morning, break for lunch at 12:30, and enjoy an hour and a half rest hour during the heat of the day. A surprise/snack is handed out at 2:30pm, before campers resume 3 afternoon activities.
Just before dinner, campers enjoy some free time. Some campers chose to swim, others pick up packages at the store, but most spend time with friends reminiscing the day and gearing up for the evening activity.
Evening
After dinner all of camp is dismissed to the council ring for Vespers, presented by the cabin of the day. Afterwards campers participate in the evening activity with wraps up around 8:30pm. Campers enjoy traditional chocolate milk, and then return to their cabins to shower and get ready for bed. Taps and lights out for the Junior Line are at 9:30pm and 10:30pm for Senior Line campers.
The Weekend
Usually the weekends are reserved for special day events like a Field Day or Fern Frolic. Sundays we sleep in an hour, and we use the morning to deep clean the cabins and gather laundry for weekly laundry service. Campers clean themselves up and don their Sunday whites for our Green Cathedral service just before lunch. Sunday afternoon activities are half day events.
© Copyright 2023
All Rights Reserved