Counselor opportunities & Benefits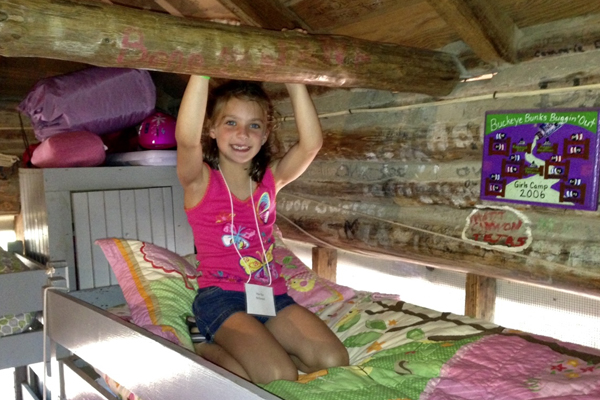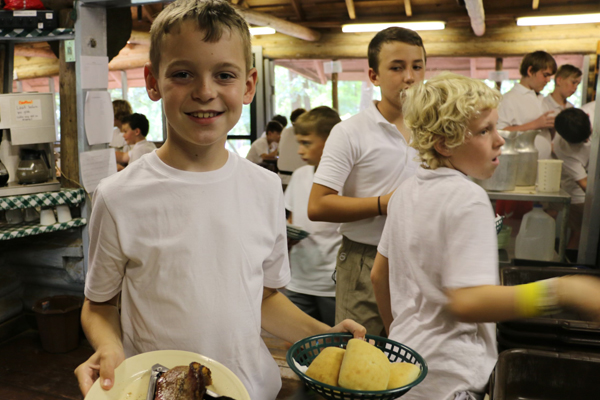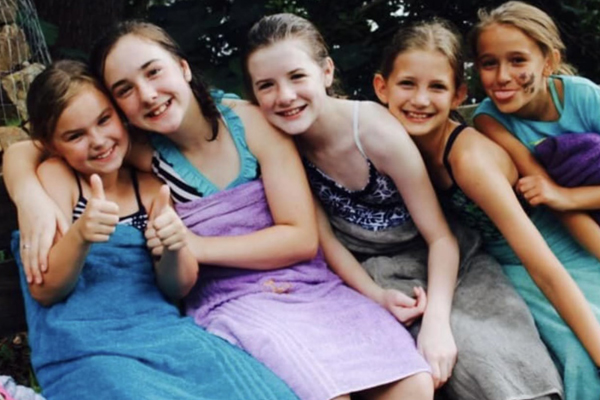 "My home away from home for 7 years as a counselor. Fern is my favorite place to watch kids overcome fears, learn new things, do something you can never do at home, work as a team, and make memories that will last a lifetime." – Paige Bennett, SFA 
Our cabin and activities counselors are the backbone of Camp, and many of them grew up here on our historical campgrounds. Living in a cabin setting with co-counselor(s) and 8-12 campers, they serve as a role model for your campers and fellow staff. They develop strong relationships with campers and play a vital role in their overall camp experience. A Camp Fern Legacy counselor makes a real impact and becomes a hero to so many kids. The best camp counselors have strong character, a good-attitude, and are selfless and servant-hearted, always placing the needs of others before their own. 
Responsibilities
Supervise and provide care to 8-12 campers, along with one or more co-counselors, living together in a cabin.
Teach specialized activities five hours during the day.  See "Activity Areas" list below. 
Participate in 360 reviews to evaluate performance with directors twice a session.
Assist with other projects or tasks that are part of camp life
Communicate with directors, department heads, and parents about campers by letter or phone in a timely manner
Promote and maintain a high standard of character and act as a positive role model for all.
Abide by all safety protocols, procedures, and recommendations issued by the Directors and/or Nurse-in-Residence
Qualifications
Desire to and experience working with children as a role model with respect for all people
Enjoy being outside with a willingness to work in nature in the heat of the summer. Just a reminder that our cabins are not air conditioned, and our bathrooms and showers are separate from cabins.
Strong mental and physical health
Strong social, communication, and teamwork skills
Helping hand, positive attitude
At least 18 years of age
Benefits
Generous off time: 

50 minute, off period scheduled every day, every other night off (after vespers until 1:00am), every other rest hour off (after lunch – 2:30pm), half day off on the weekends (dependent on schedule)

Room and board – Camp Fern Legacy provides all room and board for program staff. This includes a bed within an open-air cabin on the shoreline of Fern Lake, 3 meals and a snack every day, all the cold water you can drink, and laundry service once a week.
Compensation for specialized training.
Camp jobs offer invaluable soft skill building, leadership opportunities, and a supportive work environment.
College Credit: Need an internship? Contact Suzy for details.
Summer camp is fun, and there is nothing like it! You will make lifelong friendships and experience some of the best times of your life. Come with an open mind and heart for kids.
Activity Areas
Along with being a cabin counselor, you will have the opportunity to teach classes in a variety of activity areas. Whether you are at the lakefront helping campers learn to swim, inspiring creativity in the crafts house, teaching team sports, or some mix of it all, you are creating engaging fun during each activity period.
Waterfront: Swimming, Canoeing, Kayaking, Skiing, Sailing, War Canoe
English Horseback Riding
Sports: Riflery, Archery, Tennis, Ropes, Team Sports
Crafts: Beadwork, Leatherwork, Pottery
Leadership Opportunities
Each summer, we hire a leadership team to oversee our counselors and staff to provide the best programming possible for our campers.
Department Heads: Each activity area is led by a department head. This staff member has strong people skills and knowledge of camp life. They will oversee their activity area staff to ensure proper instruction, safety compliance, and excellent programming for campers.
Head of Daily Activities: This staff member will create each camper and counselor schedules and oversee daily programming. Additionally, he/she will lead programming for two special events, Hump Day and Fern Frolics, and daily morning meetings. This individual will work closely with Program Directors to coordinate session transitions, has strong organization skills, works well on a team, is patient and does not overwhelm easily.
Head of Evening Activities: This staff member will plan two half day events, Capture the Flag and Survivor Day, as well as oversee programming for all evening activities throughout a camp session, including assigning counselors to designated jobs. He/she will work closely with Program Directors to coordinate session transitions, has the ability to see both the big picture while focusing on tiny details, is a problem solver, delegates well, is level-headed and responsible. 
Logistics Coordinator: The logistics coordinator is involved in much of the behind-the-scenes operations of camp. However, they are also a part of everyday camper and staff life. Responsibilities may include running errands to town, managing mail and packages, coordinating laundry, assisting in office tasks, and helping to facilitate transition weekends.
Assistant Director: The Program Director(s) may hire additional assistant directors as needed. The ideal candidate for this role has numerous years of camp experience and is responsible and respected. This person would have the capacity to contribute significantly during the off season.
© Copyright 2023
All Rights Reserved